Your holidays with Camping Qualité
Camping Pegomas is a member of  Camping Qualité since over 10 years. 
Our 5 commitments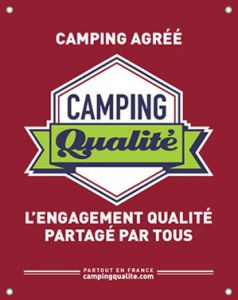 A WARM WELCOME
CLEANLINESS
INFORMATION
THE PITCH
THE ENVIRONMENT
Quality is monitored IN INDEPENDENT AUDITS WITH NO SELF-CHECKING
What is Camping Qualité ?
Camping Qualité, the leading group of independent campsites in France
Discover Camping Qualité, a network of more than 550 campsites committed to the first, official quality approach in France. For a stay by the sea, in the mountains, in the countryside or in a town, book a quality holiday on a camping pitch or in comfortable accommodation. Whichever location you choose, you will discover the same warm welcome, a well-cared for environment and a shared commitment to quality.
A COMMITMENT TO QUALITY SHARED BY EVERYONE
Since 1999, campsite managers across France have been striving every day to bring you camping holidays where quality is guaranteed. Camping Qualité represents a guide for continuous improvement but also, and above all, the secret to creating holidays where nothing is left to chance. For you, it is an official badge which will allow you to be sure that you are choosing quality.
Committing to the Camping Qualité approach means adopting a way of acting and thinking which begins well before your arrival.
All year long, the campsite managers prepare your welcome, arrange the pitches, construct facilities, plan activities, ensure cleanliness and take care of the natural environment, in accordance with demanding specifications, which have now become a trademark geared to your satisfaction.
Identical quality requirements for all
It's hard to believe that so many different campsites can comply with identical quality standards! That they can is thanks to the professionalism of their managers and the respect they have for you. They are committed to the Camping Qualité approach and, in certain cases, have been for many years. They all share the same passion, wherever the location of their campsite, the number of pitches, the star category or whether they are a private or municipal concern. They must all comply with a grid of criteria that are strictly identical for all.
THE 5 CAMPING QUALITÉ COMMITMENTS
When a campsite receives Camping Qualité certification, its manager commits to 5 points :
A warm welcome
Hospitality, willingness, thoughtfulness and efficiency are the watchwords of every manager and all their teams. They thus contribute to a relaxing, pleasant and enjoyable stay.
Immaculate cleanliness
Throughout the entire opening period, cleanliness and hygiene are guaranteed at all our campsites.
Accurate and correct information
The campsite manager provides complete, clear and precise information about the site: accurate descriptions of the equipment and opening periods and times, the various services and activities available. Prices are clearly explained and rigorously applied.
Well maintained and private pitches
Campsite managers take the necessary steps to offer private pitches and ensure peace and quiet. The pitch is tastefully and aesthetically landscaped to ensure it fits in with both the site and the natural environment.
Care and respect for the environment
Campsite managers undertake to preserve nature, to landscape their campsite in such a way as to respect and protect the environment and to seek tailored environmental solutions. Landscaping and energy saving are priorities for Camping Qualité, which thus helps to preserve an environment that is increasingly under threat.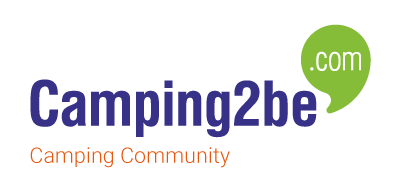 Camping2be is the site you need to go on a holiday break in all peace of mind.
They feature over 900 000 camping reviews. Whatever your destination, Camping2be has more than 4000 campsites all over Europe. Each traveller gives his opinion on a site's quality – on the arrival, services, accommodations, cleanliness, food… The essential items that will enable you to know everything about your next destination. You too can leave a review and help Camping2be's camping community find the perfect site. Camping Pegomas is part of this camping community since several years.

Certified reviews: 
We make a disctinction between certified reviews – linked to an accommodation and an actual booking – and spontaneous reviews

Targeted reviews: 
We feature reviews by campsite AND by accommodation
Choose a good  quality campsite and go on holidays peace of mind !